Free Hardware When You Buy Cabinets With Us
Custom Designed Kitchen Cabinets
Whether redesigning your kitchen or your bathroom, we've got you covered every step of the way using some of the best brands in the market!
Sometimes it could get overwhelming choosing the best options for you and the family. We totally understand. Which is why we are here for you!
JSI Cabinetry Shaker Cabinets
Embrace timeless elegance with JSI Cabinetry's Shaker Cabinets. These cabinets seamlessly blend traditional design with modern functionality. The clean lines and crisp white finish offer versatility, making them suitable for a range of interior styles. With ample storage space and sturdy construction, Shaker Cabinets enhance your kitchen with both charm and practicality.
Dover Gray Bathroom Vanity
Elevate your bathroom's aesthetics with JSI Cabinetry's Dover Gray Bathroom Vanity. This product combines sleek design with thoughtful storage solutions, making it a stylish yet functional addition to your space. The elegant gray finish exudes contemporary sophistication, while the spacious drawers and compartments provide organization for your daily essentials.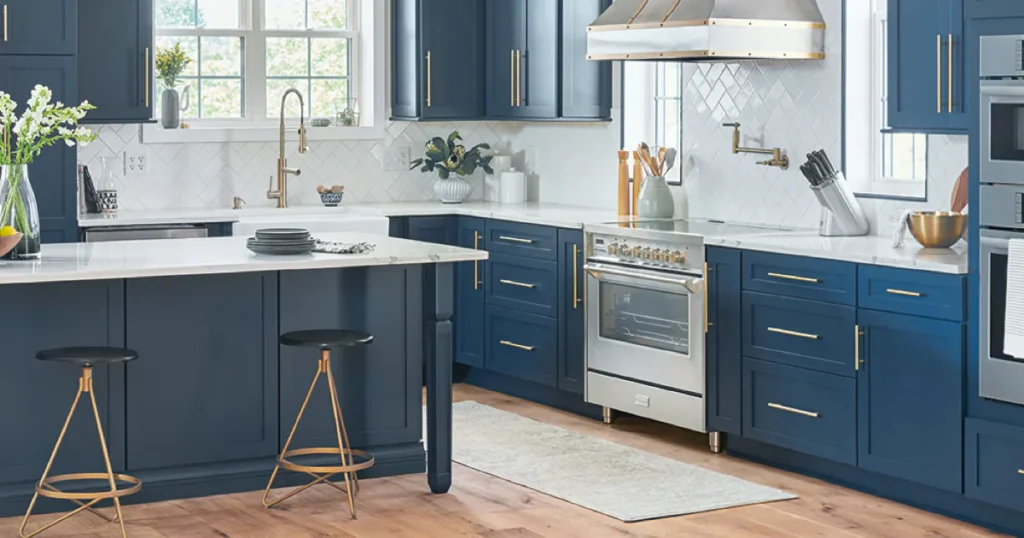 Desavino & Sons Cabinets: Crafted Elegance
Desavino & Sons Cabinets is your destination for elegant, handcrafted cabinets. With over 50 years of experience, we offer:
Custom Craftsmanship: Tailored cabinets designed to match your style and needs.
Quality Materials: Premium hardwoods and sustainable sourcing for lasting beauty.
Versatility: Ideal for both residential and commercial projects.
Top-notch Service: From start to finish, your satisfaction is our priority.
Timeless Appeal: Our cabinets are functional works of art that elevate any space.
Choose Desavino & Sons Cabinets for enduring quality and elegance.
Kith Cabinets:
Kith Cabinets is a leading name in kitchen cabinetry, known for their commitment to quality and innovation. With Kith, you'll discover:
Stunning Design: Exceptional kitchen cabinet designs that elevate the heart of your home.
Quality Craftsmanship: Meticulously crafted cabinets using premium materials for long-lasting beauty.
Customization: Tailor-made solutions to suit your unique style and space.
Trusted Choice: A brand trusted by homeowners and professionals for top-notch kitchen solutions.
Functional Elegance: Cabinets that combine functionality with timeless elegance.
Upgrade your kitchen with Kith Cabinets and experience the perfect blend of form and function.
Cabinets Get Our Most Undivided Attention!
This is your chance to emphasize why the visitor should contact you right now.
© 2022 All Rights Reserved.