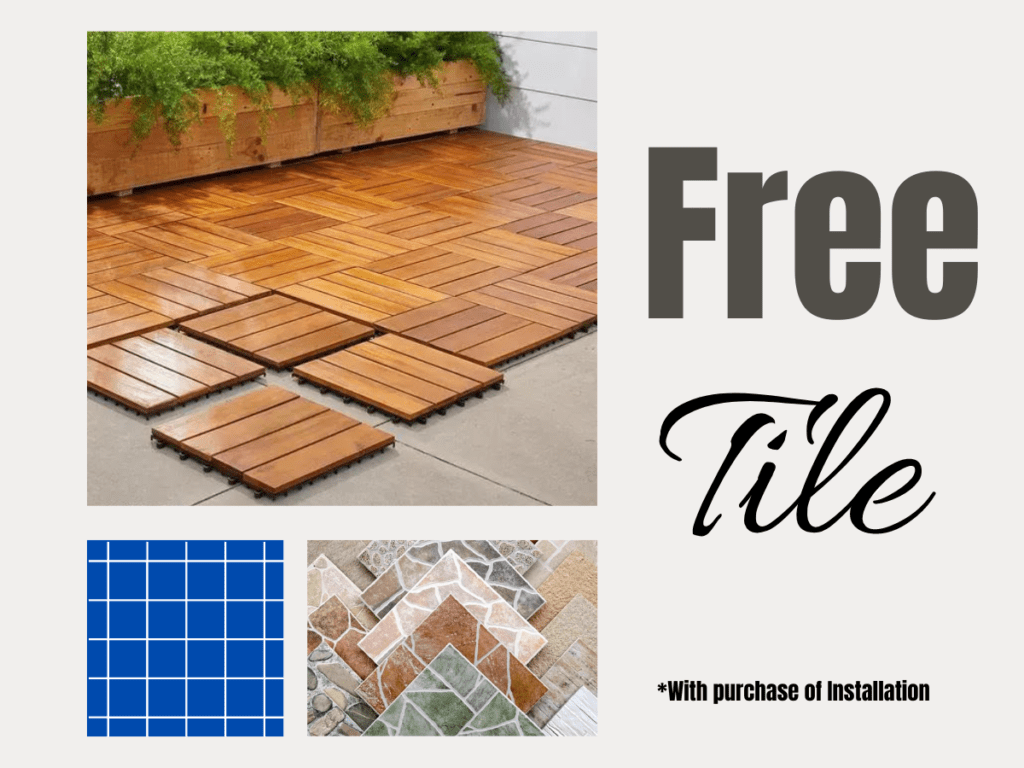 large Format Porcelain Tiles for Mattamy Homes in Port St. Lucie
When it comes to finding your dream home in Port St. Lucie, there's one name that stands out amidst the competition – Mattamy Homes. Let's dive into what makes these homes a standout choice for those seeking quality living in this beautiful coastal city.
The Allure of Mattamy Homes
Mattamy Homes, a renowned name in the real estate industry, has been creating dream residences for families for years. Their developments are synonymous with style, quality, and comfort. Coastal Flooring & Design Center provides tiles, carpet, laminate, and vinyl flooring for Mattamy Homes in Port St. Lucie:
1. Unbeatable Location
Location is key in real estate, and Mattamy Homes certainly has this aspect covered. Their properties are strategically situated in the heart of Port St. Lucie, providing residents with easy access to the city's amenities, schools, shopping centers, and the stunning coastline.
2. Versatile Home Designs
Mattamy Homes offers a wide array of home designs to cater to different tastes and lifestyles. Whether you're a first-time homebuyer, a growing family, or a retiree looking for a peaceful retreat, you'll find a home that suits your needs.
3. Quality Craftsmanship
Quality is non-negotiable when it comes to Mattamy Homes. Their commitment to craftsmanship ensures that every detail of your home is thoughtfully designed and impeccably executed.
4. Community Living
Mattamy Homes doesn't just build houses; they create communities. You'll be part of a friendly, welcoming neighborhood where you can build lasting connections with your neighbors.
5. Modern Amenities
Enjoy modern amenities like parks, fitness centers, and community pools, right at your doorstep. Mattamy Homes understands the importance of leisure and recreation for a balanced lifestyle.
6. Energy Efficiency
In today's world, being eco-conscious is crucial. Mattamy Homes incorporates energy-efficient features into their properties, helping you save on utility costs while reducing your carbon footprint.
Large Porcelain Tiles for Mattamy Homes
When it comes to interior design, the flooring you choose can be a game-changer. Large porcelain tiles, a trend that's taking the design world by storm, offer a unique blend of sophistication and durability. In this article, we delve into the world of large porcelain tiles, exploring their versatility, advantages, and how they can transform your living spaces.
The Elegance of Large Porcelain Tiles in Mattamy Homes
Large porcelain tiles have become synonymous with luxury and sophistication. These tiles, typically measuring 24×24 inches or larger, exude a sense of grandeur that is hard to match. Whether you're looking to revamp your living room, kitchen, or bathroom, large porcelain tiles can make a significant impact. Their expansive surface area showcases intricate patterns and colors, elevating the aesthetics of any space.
Versatility in Design
One of the key advantages of large porcelain tiles is their versatility in design. These tiles are available in a wide range of colors, patterns, and textures, allowing you to unleash your creativity and achieve your desired look. Whether you prefer a classic, minimalist style or a bold, contemporary design, large porcelain tiles can be customized to suit your preferences.
Durability Redefined
Large porcelain tiles near Mattamy Homes & Communities are not only about style; they're built to last. Their durability is unmatched, making them an ideal choice for high-traffic areas in your home. These tiles are resistant to stains, scratches, and moisture, ensuring they maintain their elegance for years to come. This durability makes them perfect for busy family homes, commercial spaces, or even outdoor areas.
Easy Maintenance
Maintaining the allure of your Mattamy Home's flooring is a breeze with large porcelain tiles. Unlike other materials, they require minimal upkeep. Regular cleaning with a mild detergent and water is usually sufficient to keep them looking pristine. Their low-maintenance nature is a significant advantage, especially for those with a busy lifestyle.
Environmental Friendliness
In an era where eco-conscious choices are paramount, large porcelain tiles also have their green credentials in place. They are made from natural materials, which can be sourced sustainably. Additionally, their long lifespan means fewer replacements and less waste, reducing their environmental impact.
Transforming Your Living Spaces
Large porcelain tiles for Mattamy Homes are transformative. They can create the illusion of more space in smaller rooms, thanks to their expansive dimensions. Moreover, they reflect light and add depth, making your spaces appear brighter and more inviting. Whether you're going for a cozy, intimate atmosphere or an open and airy feel, large porcelain tiles can help you achieve your vision.