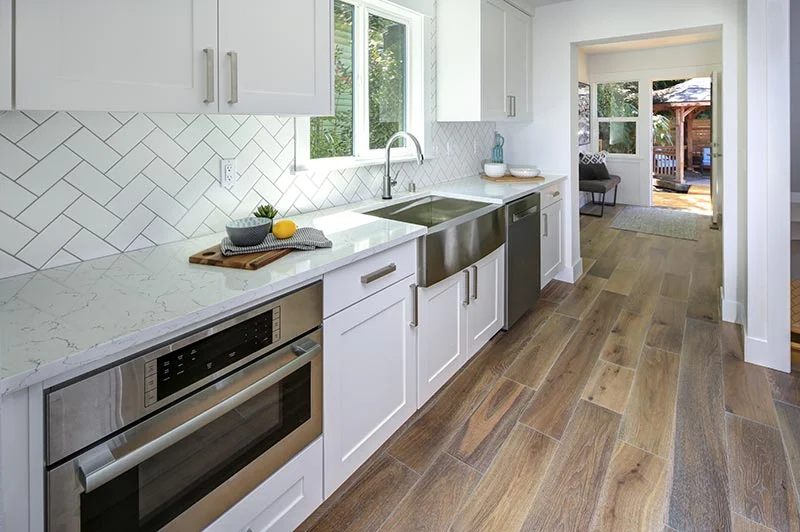 Find the best stone countertops in Hobe Sound, FL with Coastal Flooring today.
With over 25-years experience selling, fabricating and installing marble, quartz and granite countertops in Hobe Sound and the entire Treasure Coast!
Call us 772-871-7900
The Beauty of Stone Countertops in Hobe Sound
Stone Countertops – A Timeless Elegance for Your Home
When it comes to enhancing the aesthetics and functionality of your living spaces, stone countertops in Hobe Sound stand as a pinnacle of timeless elegance. The versatility, durability, and aesthetic appeal of stone countertops make them a desirable choice for homeowners looking to elevate their interior decor.
Let's delve into the world of stone countertops and explore the myriad reasons why they are a fantastic addition to any home.
Unveiling the Diversity of Stone Countertops
Stone countertops in Hobe Sound come in a wide array of options, each with its unique charm and character. From classic marble to rugged granite, and from the sleekness of quartz to the earthy beauty of soapstone, there's a stone countertop for every taste and style. Let's take a closer look at some popular choices:
1. Marble Countertops
Marble countertops in Hobe Sound are renowned for their luxurious and sophisticated appearance. The natural veining and soft hues of marble add an unmatched touch of class to kitchens and bathrooms.
2. Granite Countertops
Granite countertops in Hobe Sound are a symbol of strength and durability. With a wide range of colors and patterns, they are not only beautiful but also resistant to scratches and heat.
3. Quartz Countertops
Quartz countertops in Hobe Sound offer a modern and low-maintenance solution. They are engineered for resilience and come in an extensive variety of colors and finishes to suit any design.
4. Soapstone Countertops
Soapstone countertops exude a rustic, old-world charm. They are known for their natural grayish hues and remarkable heat resistance, making them perfect for busy kitchens.
The Advantages of Stone Countertops in Hobe Sound
Stone countertops offer numerous advantages that contribute to their evergreen popularity:
Durability – Stone countertops are incredibly durable and can withstand the test of time, making them a long-term investment for your home.

Elegance – The natural beauty of stone adds a touch of elegance to any space, creating a timeless ambiance.

Variety – With a wide range of stone options, you can find the perfect match for your design preferences.

Low Maintenance – Stone countertops are relatively easy to maintain and clean, ensuring they stay looking pristine.

Heat and Scratch Resistance – They are highly resistant to heat and scratches, ensuring that they maintain their beauty even with daily use.

Increased Property Value – Installing stone countertops can increase the value of your home, making it a wise choice for homeowners.
Incorporating Stone Countertops into Your Home
To incorporate stone countertops into your home, consider the following tips:
Kitchen Elegance – Granite or marble countertops are perfect for adding a touch of luxury to your kitchen. They pair well with wooden cabinets and stainless steel appliances.

Bathroom Sophistication – Marble or quartz countertops in your bathroom can create a spa-like atmosphere, enhancing your daily routine.

Outdoor Beauty – Granite countertops are also suitable for outdoor kitchens or barbecue areas due to their heat resistance.
Conclusion
In conclusion, stone countertops in Hobe Sound are more than just a surface; they are a statement of enduring elegance and refinement. Their durability, diversity, and ease of maintenance make them a wise choice for homeowners looking to enhance the aesthetics of their living spaces. Whether you opt for the classic charm of marble, the rugged durability of granite, the modern appeal of quartz, or the timeless beauty of soapstone, you can be sure that your investment in stone countertops will stand the test of time. So, why wait? Elevate your home's elegance with the beauty of stone countertops in Hobe Sound Florida.
See the difference that decades of local experience makes!
At Coastal Flooring our design experts are standing by to help you choose the perfect marble, quartz, or granite stone countertops in Hobe Sound Florida today.
Looking to renovate your home?
Find the best brands and materials for your kitchen, bathrooms, and flooring needs in our beautiful 9,000 sq. ft. showroom.
Call us directly at 772-871-7900