We Provide Kitchen Remodeling in Port St Lucie
We have been doing kitchen remodeling in Port St Lucie for over 25 years. Check out our showroom to learn more about our flooring options! 
Transform Your Home with Stunning Kitchen Remodeling in Port St Lucie, FL
Elevate Your Living Space with Our Expert Kitchen Renovation in Port St Lucie
Are you ready to revitalize your living space and add a touch of sophistication to your home? Look no further than our exceptional kitchen remodeling services in Port St Lucie. A kitchen isn't just a place for cooking; it's the heart of your home, where you create memories with your loved ones. Our expert team is dedicated to turning your kitchen dreams into reality, and we're excited to guide you through this transformative journey.
Why Choose Our Kitchen Remodeling Services in Port St Lucie, FL?
When it comes to renovating your kitchen, you deserve nothing but the best. Our experienced team of designers, architects, and craftsmen are committed to delivering excellence in every aspect of your kitchen makeover:
Breathtaking Design Concepts – We create Port St Lucie kitchen designs that not only meet your functional needs but also add aesthetic value to your home. Our designs are tailored to suit your lifestyle and preferences.
High-Quality Materials – We use the finest quality materials to ensure your kitchen stands the test of time. Our attention to detail in material selection guarantees a beautiful and durable result.
Skilled Craftsmanship – Our skilled artisans and craftsmen pay meticulous attention to every detail. From cabinetry to countertops, we ensure that every element of your kitchen is expertly crafted and installed.
Project Management – We understand that a kitchen renovation in Port St Lucie can be a significant undertaking. Our project management team ensures that the process is smooth and hassle-free for you. We stick to timelines and budgets, so you have peace of mind throughout the project.
Customer-Centric Approach – Your satisfaction is our top priority. We actively involve you in the decision-making process and keep you informed at every step. Your input and feedback are invaluable to us.
The Benefits of a Kitchen Remodel in Port St Lucie
Remodeling your kitchen in Port St Lucie, FL offers a multitude of benefits:
Increased Home Value – A well-designed and modern kitchen can significantly boost your home's market value, making it a valuable investment.
Enhanced Functionality – Reorganizing your kitchen layout can improve its functionality, making cooking and meal preparation more efficient.
Energy Efficiency – Upgrading appliances and fixtures can lead to reduced energy consumption, saving you money in the long run.
Aesthetically Pleasing – A beautiful kitchen enhances the overall look and feel of your home, creating a space you'll love to spend time in.
Personalized Space – Customize your Port St Lucie kitchen to suit your unique tastes and requirements, ensuring it reflects your personality.
Our Process
Initial Consultation – We'll discuss your ideas, requirements, and budget, and together, we'll create a clear vision for your new kitchen.
Design and Planning – Our team will present you with design concepts, and once approved, we'll proceed to detailed planning.
Material Selection – We help you choose the best materials, finishes, and fixtures for your kitchen.
Construction – Our skilled craftsmen get to work, transforming your kitchen according to the approved plans.
Final Inspection – We conduct a thorough inspection to ensure everything is in perfect order, and you are delighted with the results.
Completion – Your dream kitchen is now a reality, ready for you to enjoy and create lasting memories.
Get Started Today
Don't wait any longer to bring your dream kitchen to life. Contact us now to schedule a consultation and let us guide you through the process. Our team is committed to making your kitchen remodeling experience as seamless and enjoyable as possible. Elevate your living space and increase the value of your home with a stunning kitchen renovation in Port St Lucie – it's a decision you won't regret.
Invest in the heart of your home today!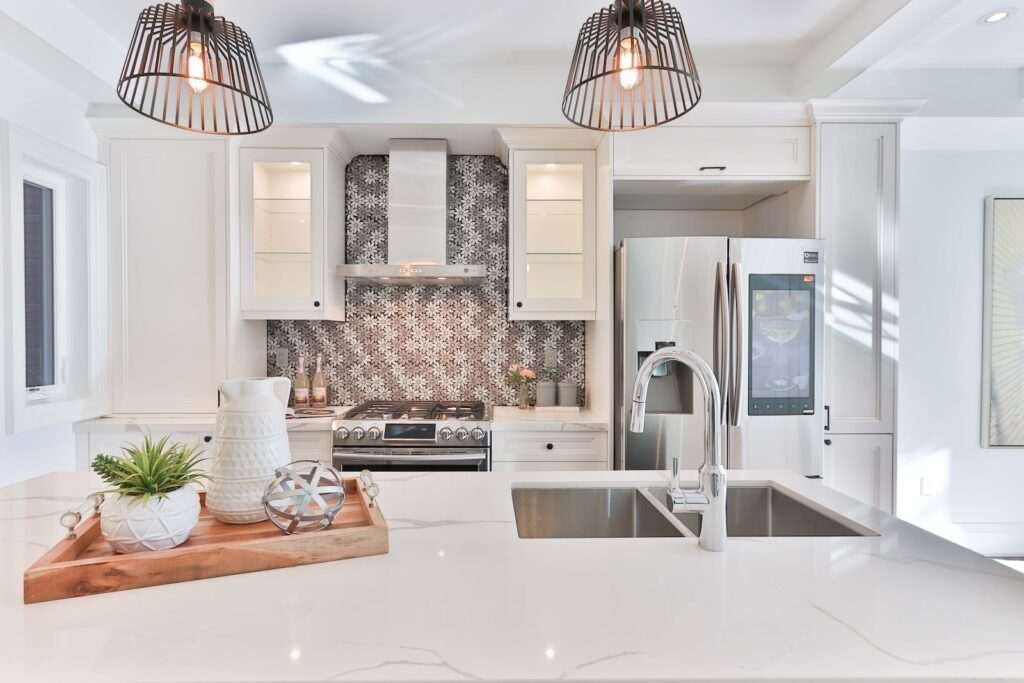 See the difference that decades of local experience makes!
At Coastal Flooring our design experts are standing by to help you remodel your kitchen in Port St Lucie, FL today.
Looking to renovate your home?
Find the best brands and materials for your kitchen, bathrooms, and flooring needs in our beautiful 9,000 sq. ft. showroom.
Call us directly at 772-871-7900
Visit Our Showroom In Port St Lucie
Coastal Flooring is your trusted source for high-quality ceramic and porcelain tiles near Port Saint Lucie, Florida, and the surrounding areas. With a service radius covering 75 miles, we provide access to a wide selection of tiles suitable for various projects.
Our Location
Visit us at:

8532 S. US Hwy 1,
Port Saint Lucie, FL 34952

Phone: 772-871-7900
Explore Our Showroom
At Coastal Flooring, we offer a diverse range of ceramic and porcelain tiles known for their beauty and durability. Whether you're working on a bathroom remodel, kitchen renovation, or other projects, our tile showroom has the perfect options for you.
Visit Our Showroom
Plan a visit to our tile showroom in Port Saint Lucie, Florida, to explore our extensive selection of ceramic and porcelain tiles. We look forward to helping you find the perfect tiles for your project.